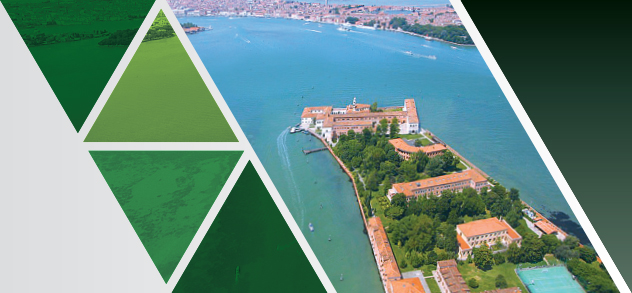 Pharmacy-based interventions to increase vaccine uptake
March 14, 2018

-

March 16, 2018
The European Interdisciplinary Council on Aging (EICA) has made the decision to focus this year's main meeting for stakeholders on: "Pharmacy-based interventions to increase vaccine uptake". The decision was a pivotal one in view of the fact that pharmacists play very different roles in various areas of the world.
In some countries, their job is simply to consign vaccines as outlined by medical prescriptions. In others, pharmacists are more actively engaged, as they are the ones who actually administer vaccines and flu shots. This approach was recently utilized successfully in numerous European countries during the latest flu shot promotion campaign.
Whatever the place they are working from, pharmacists are facing common problems: vaccine production technology, combination vaccines, adjuvant composition and safety as well as the storage and handling (the cold chain) of vaccines and, sometimes, their shortage or delayed arrivals.
It is important to remember that many times, pharmacists are respected, well known members of the community where they work and live, and oftentimes they are the most accessible health care professional many people know. These men and women are daily faced with unexpected questions or reactions and sometimes with verbal abuse on the part of individuals whose information may be based on uncertain sources, much of it from the social media.
The meeting aims to assist participants in widening their information base on biology, immunology, pharmacy and ethical issues through presentations by experts in all these fields.
The meeting will also include role-playing with regard to some very common and at times sensitive conversations that might take place when drug manufacturers do not provide the vaccines (at all or on time), when a mother refuses to vaccinate her children, when a new symptom in a family member is erroneously linked to a vaccine received months or years ago. A professor of psychology will analyse role-play scenarios and make suggestions on how to face these and other delicate situations.
Moreover, providing an opportunity to meet and converse with other pharmacists is yet another important path to public engagement and awareness and receptivity to vaccinations.
We are looking forward to welcoming all pharmacists interested in participating in the interactive scientific meeting we are organizing.
Prof. Gaetano Crepaldi, EICA
Prof. Stefania Maggi, EUGMS
Prof. Jean-Pierre Michel, EICA
The Pharmacy-based interventions to increase vaccine uptake, Venezia, Italy, 14/03/2018-16/03/2018 has been accredited by the European Accreditation Council for Continuing Medical Education (EACCME®) with 12 European CME credits (ECMEC®s).
Download scientific program
Watch the full videos on our Multimedia page
Supported by unrestricted educational grants from:
Merck Sharp & Dohme, Corp., a subsidiary of Merck & Co., Inc.
Pfizer Inc.
Sponsored by:
Takeda Pharmaceuticals 

GSK – GlaxoSmithKline Biologicals SA
Conference Location:
San Servolo Island – Venice
Venice International University Campus