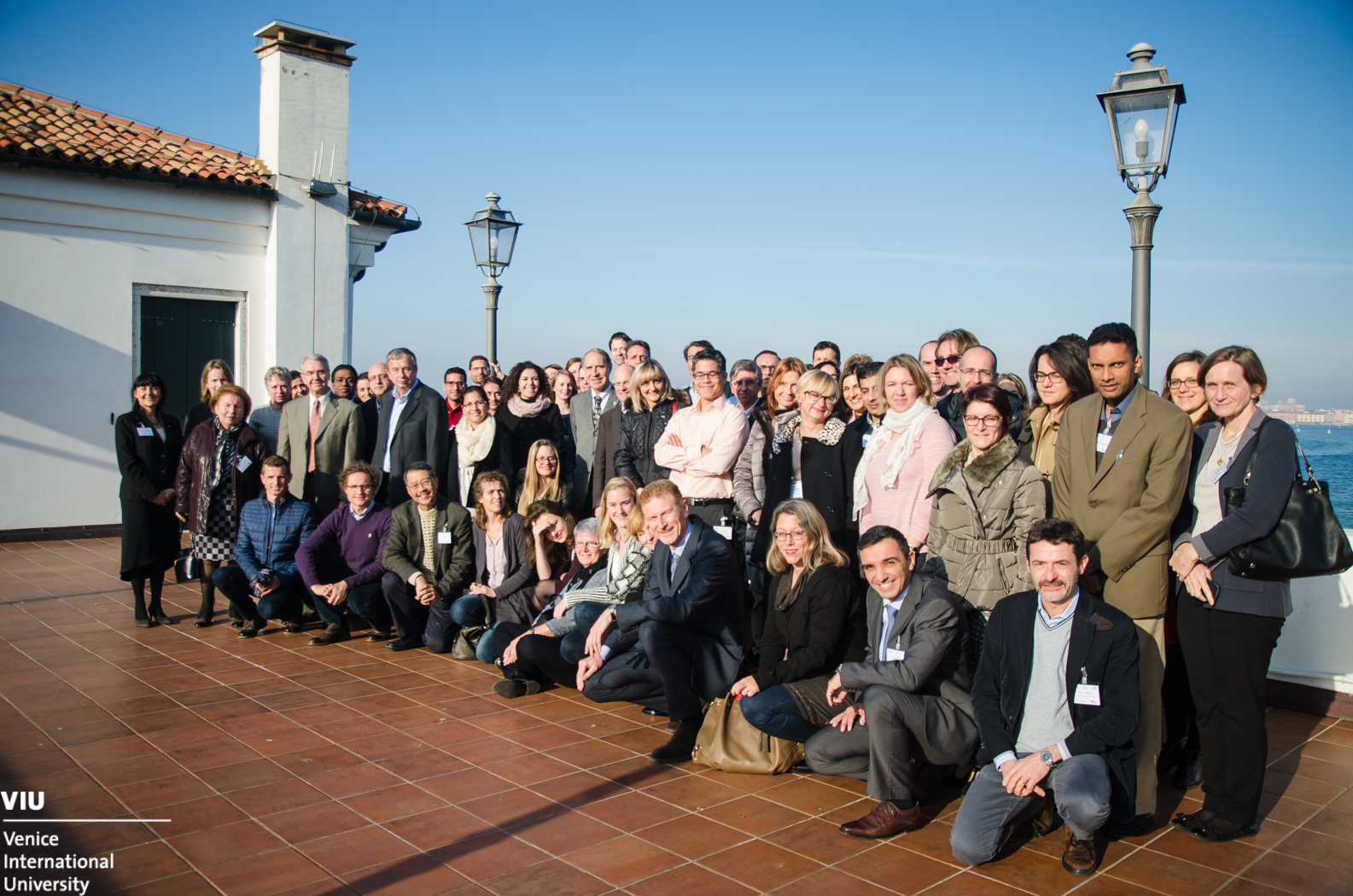 "Impact of nutrition for rehabilitation of older patients" – First course
December 10, 2015 @ 2:00 pm

-

December 12, 2015 @ 5:00 pm
This inaugural EICA translational teaching activity has reviewed the evidence-based role of nutrition in older adults for better rehabilitation outcomes.
The Course is organized by the European Interdisciplinary Council on Ageing (EICA), in collaboration with the European Society of Physical & Rehabilitation Medicine (ESPRM) and the European Union Geriatric Medicine Society (EUGMS) with strong support by Nestlé Health Science.
Final number of Attendees: 60
Rehabilitation is a unique period of intensive therapies to help patients recover physical functioning, and due to population demographics, is a growing specialty of care. Educating clinicians on science-based methods meets an important need of clinicians to build competencies in state-of-the-art rehabilitative care of older persons to improve patient outcomes.  The practical knowledge and access to validated tools that clinicians acquire through the course enable them to train all members of the multidisciplinary team and implement evidence-based, systematic methods of care in their country of practice.
The aim is to educate early-career clinicians on state-of-the-art methods to expand their expertise in rehabilitative care of older patients.  Beyond practical training, the Course is instrumental for participants to strengthen their clinical skills and collaborative network, providing a springboard to future leadership in the field of physical and rehabilitation medicine.
Locally, this education event can be helpful to develop new specialists with deep knowledge of nutrition as a supportive therapy for rehabilitation to support growth of the Medical ONS category and deepen strategic relationships with local specialists.
The "Impact of Nutrition for Rehabilitation of Older Patients" Course is designed to help:
Define age-related factors that increase risk of malnutrition in older people
Explain how malnutrition interferes and delays the rehabilitation process in older adults
Precise the nutritional requirements of old patients with rehabilitation needs and with disability
Describe how to screen for malnutrition risk, assess malnutrition severity, and diagnose malnutrition and its causes
Link the International classification of Diseases with the International classification of Functions
Review similarities and differences between sarcopenia and cachexia
Discuss the role of sarcopenia in the frailty and disability process
Explain how to provide, monitor, and manage of physical exercises, rehabilitation and nutrition therapy for older patients at rehabilitation need as a way to close nutrition gaps, support patient recovery from illness and injury, and improve long-term outcomes
Based on clinical cases, discuss how geriatricians and physiatrists can work together to ease the recovery of old patients to cope with swallowing disorders, depressed mood, multimorbidity and polymedication
The "Impact of Nutrition for Rehabilitation of Older Patients" is an interactive two-day course of stimulating lectures, workshops and case studies led by expert faculty. The hallmark of the course experience is a set of case studies that illustrate and apply clinical nutrition principles learned in the lectures and workshops. Organized as a small group discussion, each case study offers insight into best practices in geriatric care.
Promising young physiatrists, geriatricians, GPs, and other medical and allied health specialists who have leadership potential and value a multidisciplinary approach to rehabilitative care of older patients.  Specifically, those who express an interest in nutrition, rehabilitation, and/or geriatric medicine and would benefit from learning evidence-based methods of rehabilitation of older patients.
The course will focus on:
Nutrition, ageing and physical functioning
Practicalities of rehabilitation for older patients
Care needs for malnutrition, sarcopenia and frailty
Maria Gabriella Ceravolo, Università Politecnica delle Marche and Azienda Ospedaliera Universitaria – Ospedali Riuniti di Ancona
Jean Pierre Michel, Geneva Medical School and University Hospitals – Switzerland
Francesco Landi, Università Cattolica e Policlinico Gemelli
Stefano Masiero, Università degli Studi di Padova e Azienda Ospedaliera Padova
Xanthi Michail, ESPRM, European Society of Physical and Rehabilitation Medicine
Rene Rizzoli, HUG – Hôpitaux Universitaires de Genève
Cornel Sieber, Friedrich-Alexander-Universität Erlangen-Nürnberg and Hospital Barmherzige Brüder
Bruno Vellas, Centre Hospitalier Universitaire de Toulouse
Actual number of participants:  60
Summary of the questioner submitted to the participants (usefulness, educational value, quality of content and speakers):
Usefulness of the course
The usefulness of the course to the training /retraining needs of the participants proved to be almost
excellent (Result 3.90/5.00)
Educational value
The relevance of the topics covered by the program for the educational needs of the participants proved to be very relevant.  (Result  4.42/5)
Quality of content and speakers
The quality of the content and speakers has been rated by the participants as very good.
(Result  4.18/5.00)